Featured Posts
Mar 20, 2023
6 Ideas to Consider When Taking on a Bedroom Remodel
Are you ready to remodel your bedroom? Updating your space can elevate your home and be a great return on investment. However, it's important to be prepared for the amount of work that goes into a remodeling project. By establishing a plan for your renovation, you'll save yourself time and money in the long run. If you're not sure what you want your bedroom to look like or where to start, consider implementing some of these ideas.

Try a New Aesthetic
As we grow older, our tastes change. Five years ago, you may have loved the chevron accent wall in your bedroom–but today, you're looking for something a bit more modern. Do you prefer the shabby chic aesthetic, or something more traditional? There are many different themes to think about when remodeling your bedroom, so do your research. Check out home improvement magazines and websites for inspiration. Be sure to choose an aesthetic that you love, not just what's trending, to create a look that will remain timeless!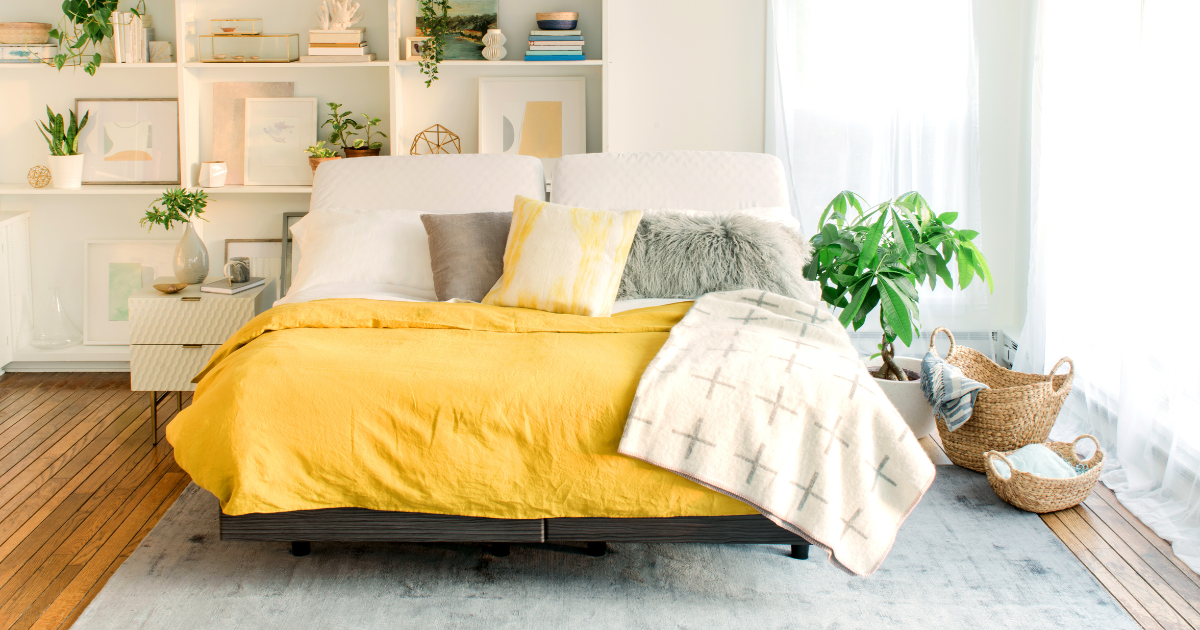 Update Your Furniture
Before you begin remodeling your bedroom, take a look at your furniture. Is it still functional? Has your bed become lumpy and uncomfortable? Simply updating your furniture can improve the look of your bedroom, so consider thrifting a new dresser or purchasing new side tables. Add functional pieces to your bedroom that fit your style and needs.
One of the most important pieces of furniture in your bedroom is the bed. As you remodel, it may also be time to invest in a new bed. You spend a lot of time in your bedroom, so it's important to have a bed that is comfortable and gives you your best sleep. Try to consider investing in an adjustable bed or a brand-new mattress.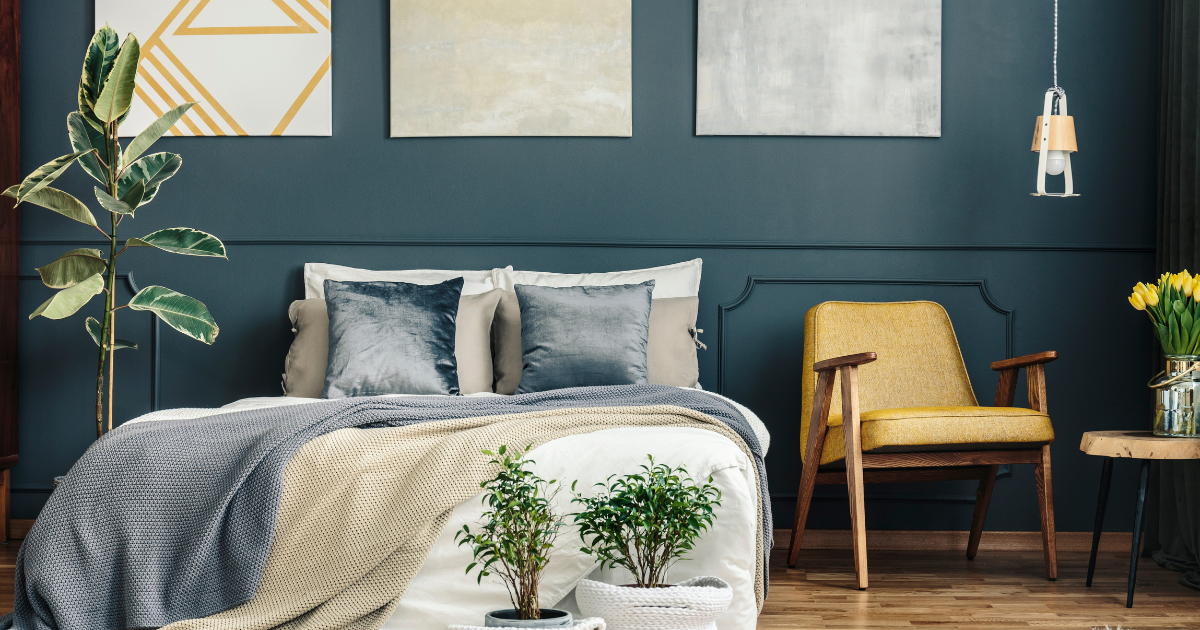 Add a Splash of Color
A new coat of paint is an easy way to spruce up a room. Before settling on a color, take into consideration how you want your bedroom to make you feel. Colors affect your mood, and the wrong color can have a negative effect on the aura of your room. Certain colors, such as lavender or pale blue, can bring a sense of relaxation to a bedroom and help you sleep better.
If you want your bedroom to have lots of energy, then consider painting your room a bright color like yellow or coral. The colors you choose to incorporate into your bedroom can have an impact on your environment, so it's important to pick the right ones.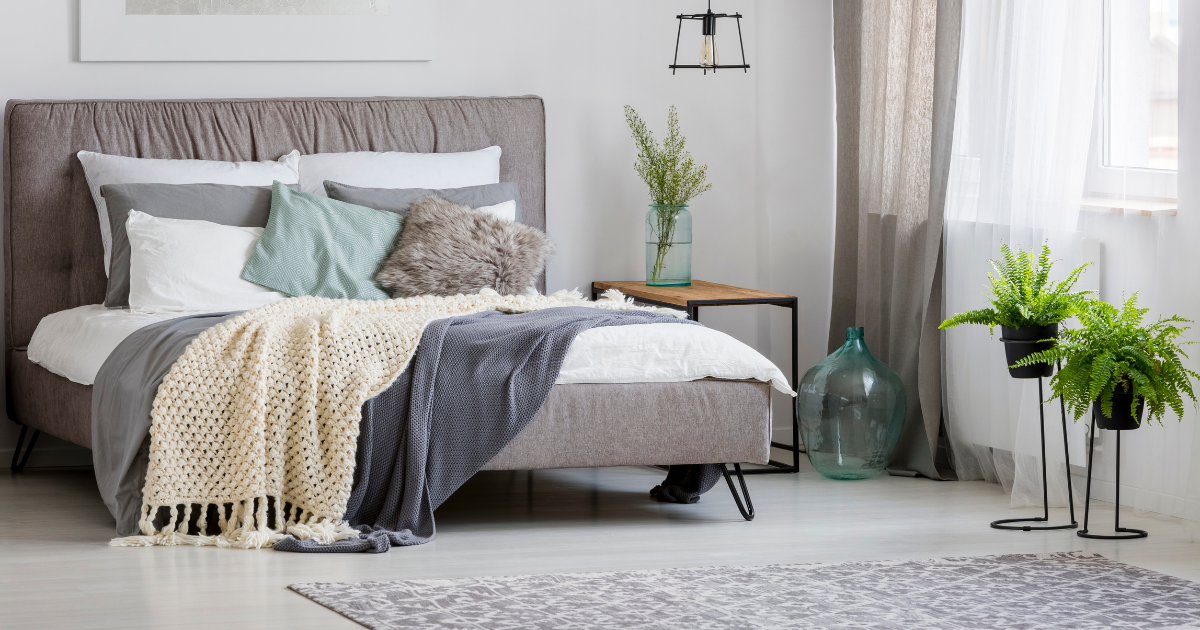 Utilize Feng Shui
Your bedroom should be a space that brings you inner peace. If your current setup doesn't feel balanced, it could be that your room does not align with feng shui. Feng shui is the ancient Chinese philosophy of harmonizing your space to allow positive energy. Using the ways of wind and water, feng shui focuses on mindfulness of space.
The way you arrange the furniture in your room can affect your energy, and feng shui uses the concepts of yin and yang to provide balance. Where you place your bed, the color palette you choose, and the symmetry of your furniture can all affect the balance of your bedroom. Consider applying the ideas of feng shui to organize your space and create a strong sense of harmony.


Separate Work From Sleep
It's become much more common to be working from home, causing many to work from their own bedroom. Although the work-from-home lifestyle has many benefits, it does have a few downsides, especially when it comes to your bedroom. Having your workspace in your room can make it challenging to have a work-life balance, so it's in your best interest to create a separate space for your remote office. Not everyone has the extra space for a separate home office, but you can get creative with your bedroom space.
When remodeling your room, consider building an area that represents an office in your bedroom. Renovate a corner of your room to create privacy, or block off space in your room that will be for work only. Work can create a lot of stress in our lives, and home should be a place where you can let it all go. Establishing a workspace that doesn't interrupt your home life can eliminate additional stress and create a bedroom you look forward to being in.

Create Additional Storage Space
You can never have too much storage space, so when you remodel your bedroom, think about where you could use additional storage. For those who have a penchant for fashion, you may want to extend your closet space. Adding a walk-in closet is a popular way to store clothing and other accessories that will help avoid overflow in your dressers.
Even if you have a smaller room, there are ways to utilize wall space for your extra items. Get creative with the space around your bed with built-in shelves and cabinets. These units are not only functional, but they can also add to the overall aesthetic of your bedroom.
How You Can Afford to Remodel Your Bedroom
Remodeling a bedroom can become a costly project, especially if you're renovating multiple rooms or hiring a professional contractor. This is why it's important to plan ahead and budget for your renovations. Depending on how large your remodeling project will be, you may need to stretch your budget or borrow money. By using the equity from your home, a cash-out refinance can help fund your remodeling project as you reinvest in your space. In addition to covering renovation costs, cash-out refinancing can give you access to a lower interest rate on your mortgage which can save you money long-term.
As you begin the process of remodeling your home, be sure to assess your financial situation and understand your options. Although remodeling your bedroom requires a lot of preparation, it can increase the value of your home for years to come.