Featured Posts
Dec 1, 2022
Investing in a New Bed for 2023
A new year is just around the corner, and there's plenty to look forward to–new memories, new experiences, and… new sleep? Leave your old mattress in 2022, and invest in a new bed for a fresh start in the new year.
Maybe you've outgrown the comfort of your current bed, your family is expanding, or you just want to finally treat yourself to real rest. No matter the situation, read on to learn why investing in a new bed for 2023 is the right move, and how to do it properly!
Do your research.
Mattresses are not one-size-fits-all. Every sleeper is different, and requires a personally tailored solution to deliver the best rest possible. When you're in the early stages of looking for a new bed, make sure to take your time and ask lots of questions. Better yet, start your sleep journey with a free consultation! Our certified Reverie Sleep Coaches will guide you through our proven process to help you find better sleep and a customized sleep system for your unique needs. We'll create a personalized sleep profile for you, packed with data and information that helps us understand your sleeping patterns and requirements before moving on to select a mattress. We believe the more informed you are, the better!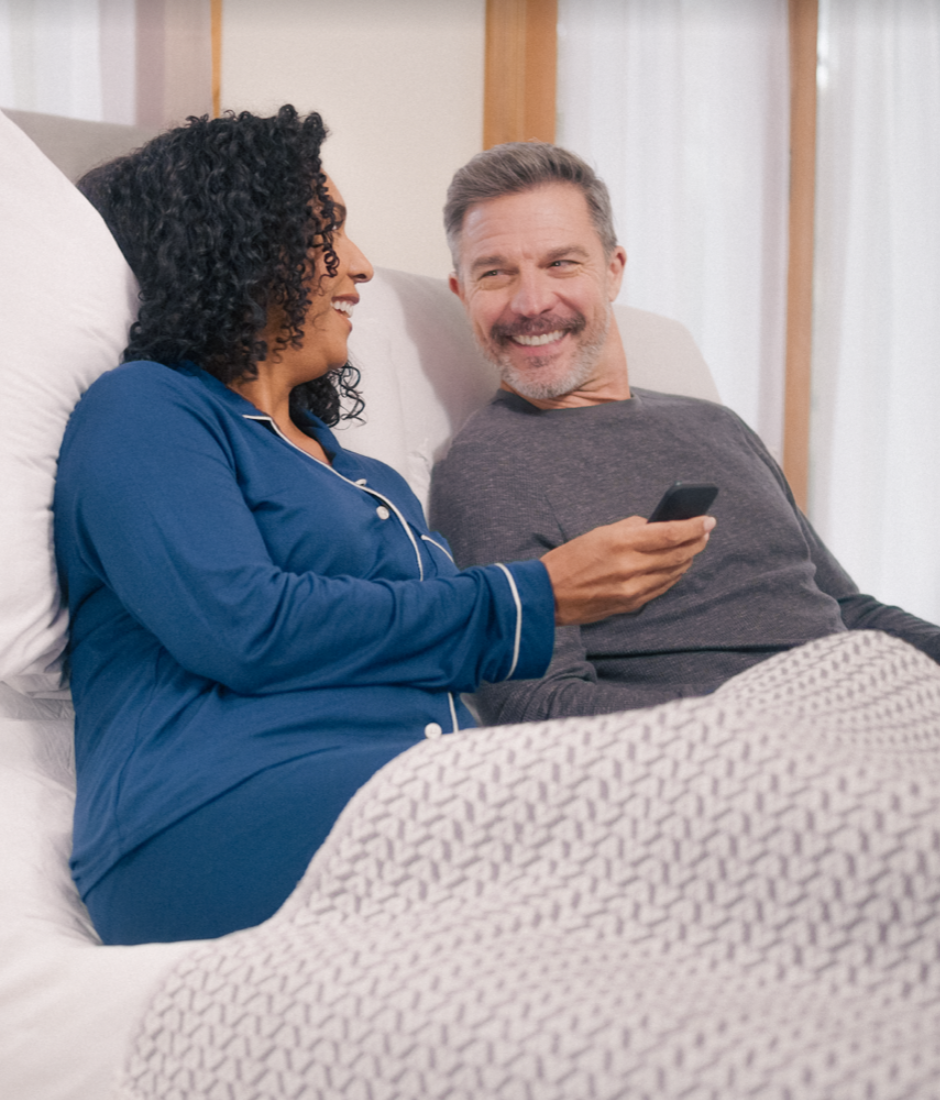 Consider you and your partner's lifestyle.
What type of sleeper are you? How about your partner? Do you like to turn over throughout the night, while your partner wakes up in the same position they fell asleep in? These factors matter! Leading a busy and active lifestyle means you require especially revitalizing rest at night to feel ready for a new day. If you commonly experience upper back or neck pain, a new bed that offers the right support is crucial. If your partner is an avid snorer, a mattress with a range of sleeping positions will help alleviate their restlessness. It's all in the science!
Indulge in the newest sleep technology.
Once you're ready to hand-pick your new bed, keep in mind that sleep science and technology have grown exponentially in recent years. Gone are the days when you need to settle for the same bed everyone else has! Since 2003, Reverie has been designing and producing the world's most technologically advanced adjustable bases. Your new bed won't only be the most comfortable one you've ever laid in, but it will also be the smartest! Pairing an adjustable base with your new bed means you'll have the power to switch up your comfort at the press of a button.
Ready to start on the path toward better sleep in 2023? Let's make your bed.