Take control of your comfort.
Adjust your bed to your perfect position with just the touch of a button whether you want to read, watch TV, or simply relax in the most comfortable position for you. Elevate your sleep experience and wake up refreshed and ready to take on the day.
The Power of Adjustability
Experience a brand new angle of comfort and convenience.
Raises your upper body and feet to provide increased circulation, pressure relief and- when combined with tilt- an even greater feeling of simulated weightlessness.
Slightly raises your head to open up your airways for easier breathing- helpful in alleviating snoring, acid reflux, head cods, and allergies.
Sit upright comfortably and easily make your bed part of your nightly routine- no pillow-stacking required.
Put up your feet at the end of a long day, and enjoy better circulation and quicker recovery from exercise and strain.
Open your airways for easier breathing, without any repositioning of your neck or shoulders.
Enjoy the comfort and pressure relief of raising your feet up, while still keeping the bed surface completely flat.
*Feature available on select models.

Discover the inner workings of our versatile power bases, featuring state-of-the-art components for unparalleled comfort and convenience.*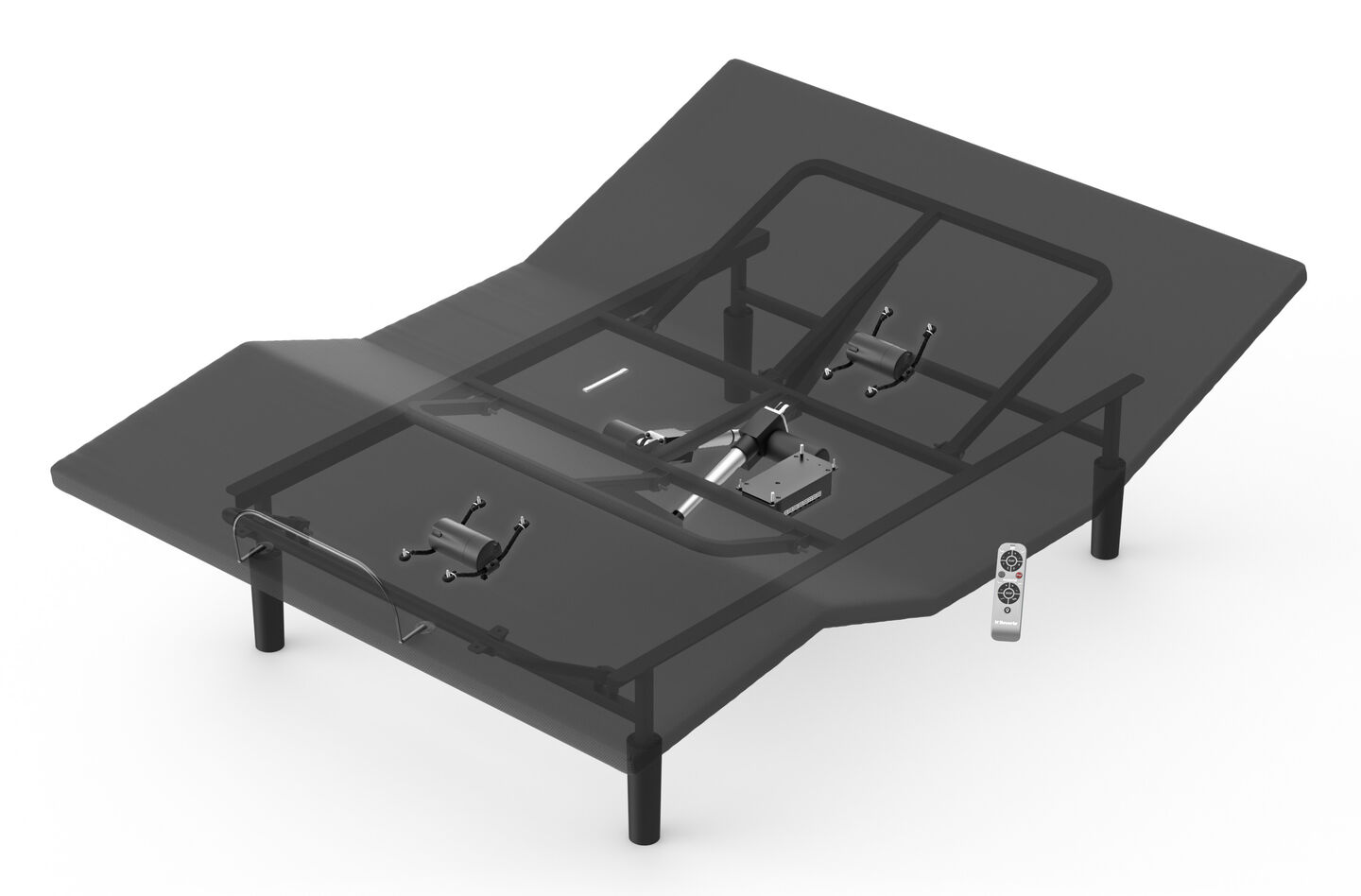 *Please note that the components included with your power base may vary depending on the model you have selected. Some models may include additional features or components, while others may not. Please refer to the product description for your specific model to determine the exact components included with your purchase.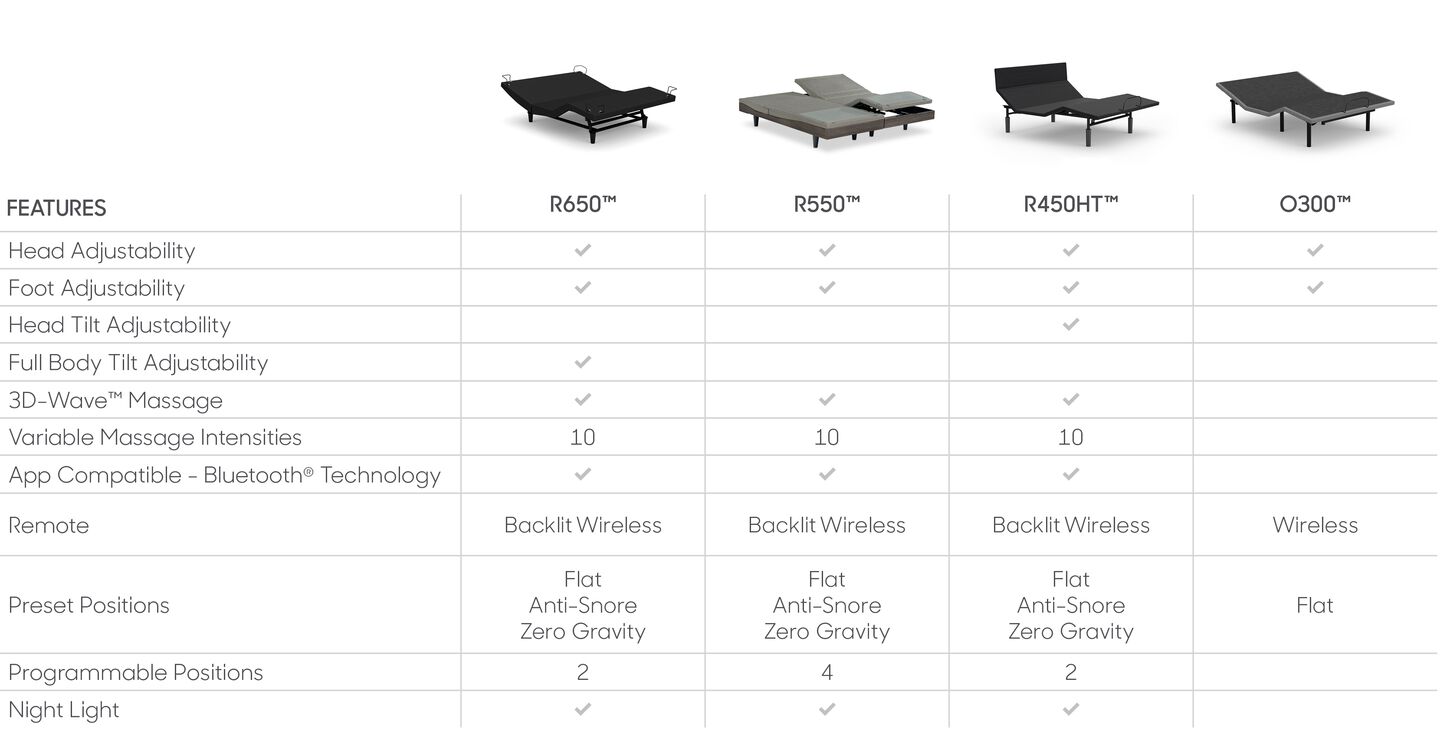 Take your comfort to new heights.
Anti-Snore, Zero Gravity, 3D-Wave™ massage―an adjustable base has everything your bed's been missing.
Unwind with our 3D-Wave™ Massage.
Experience ultimate relaxation with our Quiet 3D-Wave™ massage featuring 4 wave modes and 10 intensities.
Remove Product?
Are you sure you want to remove the following product from the cart?