Featured Posts
Sep 20, 2022
The Top Benefits of a Customizable Mattress
At Reverie, we understand that everyone is unique, and so are their sleeping needs. Just like your shoes, clothing, and job, your bed should be tailored to fit you perfectly. That's why we've made it our mission to offer you unparalleled comfort and a personalized sleep experience with our customizable mattresses.
With the power to adjust your bed at your fingertips, you can finally enjoy a truly customized sleep that's tailored to your body's exact needs. Discover why a customizable mattress is essential for a restful and rejuvenating night's sleep, and take the first step towards the best sleep of your life.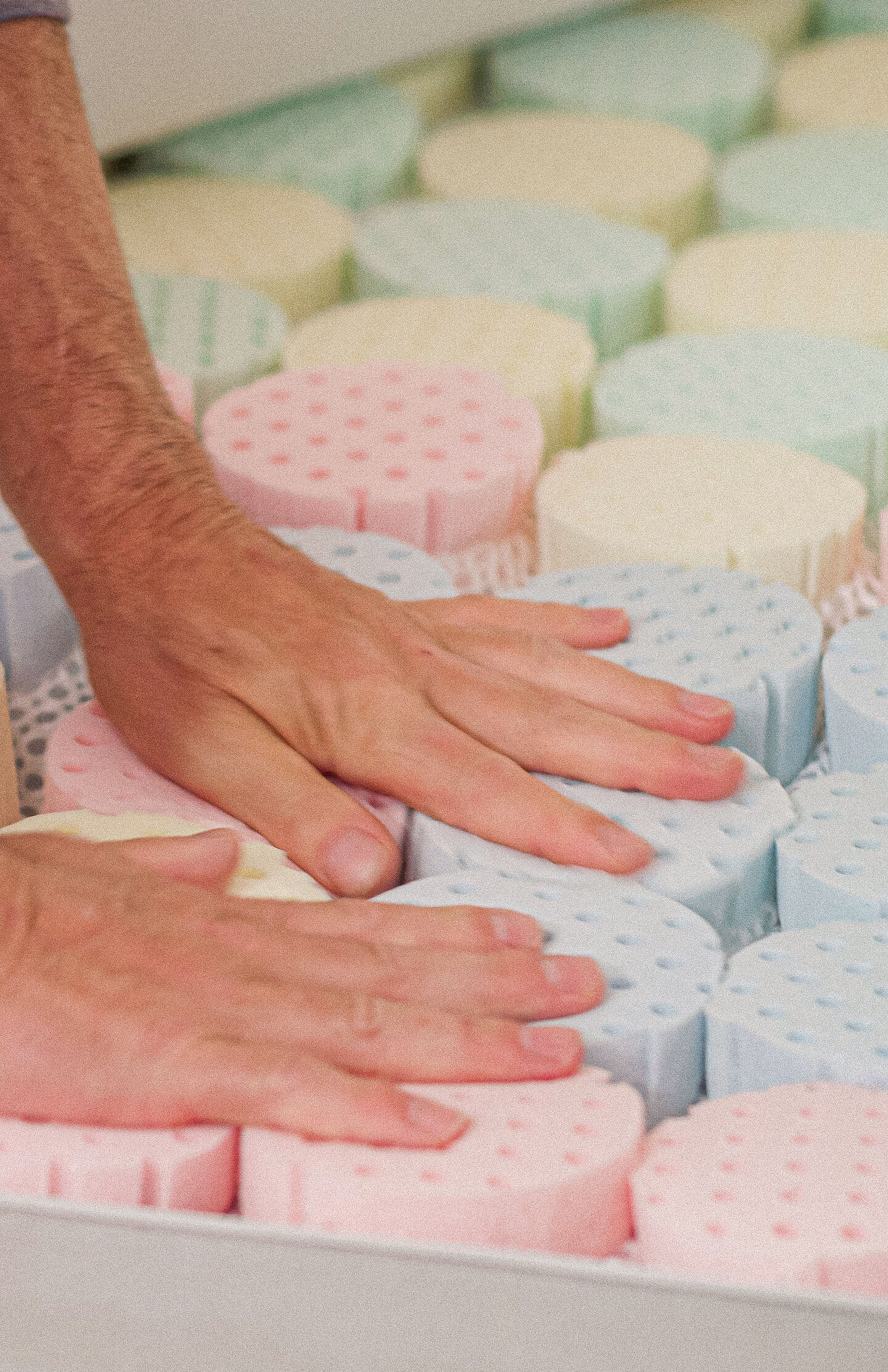 Customizable mattress for every sleeper
If you often find yourself tossing and turning throughout the night, your mornings can feel rushed and frenzied. Chances are, your bed is the culprit; an uncomfortable bed is nearly impossible to sleep well on. With a customizable mattress like the Dream Supreme from Reverie, you'll enjoy peaceful, sound rest night after night. Say hello to blissful and revitalizing mornings!
Get relief from back pain and motion transfer!
With a Reverie Dream Supreme II customizable mattress, you're armed with tons of our patented Dream Cells that come in four different firmness levels. Maybe you're experiencing back pain and poor sleep because your current mattress doesn't offer your body the physical support it needs; with Dream Cells, you're able to move your foam springs around as often as you want. Enjoy cushion where you want it, and sturdy support where you need it. Dream Cells also work to reduce motion transfer, so you won't be disturbed by your partner's movements during the night.
We've outlined a handy guide here to help you perfectly place your Dream Cells for ideal body support.
A customizable mattress can make you and your partner happy
When you invest in a bed with a partner, chances are both of you will be compromising and neither of you will get optimized comfort and support. Maybe you prefer a firm upper back, while your partner likes their entire bed to feel like a pillowy cloud. That's totally normal - every body is different! A customizable mattress offers a solution to you both, never making someone settle. Dream Cells also work to reduce motion transfer, so you won't be disturbed by your partner's movements during the night.

Better health through better sleep
The benefits of a good night's sleep are numerous, including improved mental health, increased productivity, and reduced risk of chronic disease. When you sleep on a mattress and complete sleep system that is customized to your needs, your body will experience less discomfort, better circulation, and a decrease in aches and pains. The result is a happier, healthier, and more productive life. If you need a bed upgrade then look no further than a customizable mattress or complete sleep system from Reverie.
The bottom line: a custom mattress offers you quality and comfort that can't be compared. Ready to start sleeping better? Let's make your bed.