The Top Benefits of a Customizable Mattress
We know that most things in life are not one-size-fits-all. Shoes, clothing, jobs - the list goes on. At Reverie, we believe that your bed should follow suit. No human is exactly alike, along with their sleeping patterns and preferences. That's why our mission is to provide better comfort and better sleep through the power of a customizable mattress.

When you own the power to adjust your mattress at your convenience, you experience what it's like to truly have a bed that's designed for you and you only. Read on for our breakdown of why you need a customizable mattress, and start on the path to better sleep!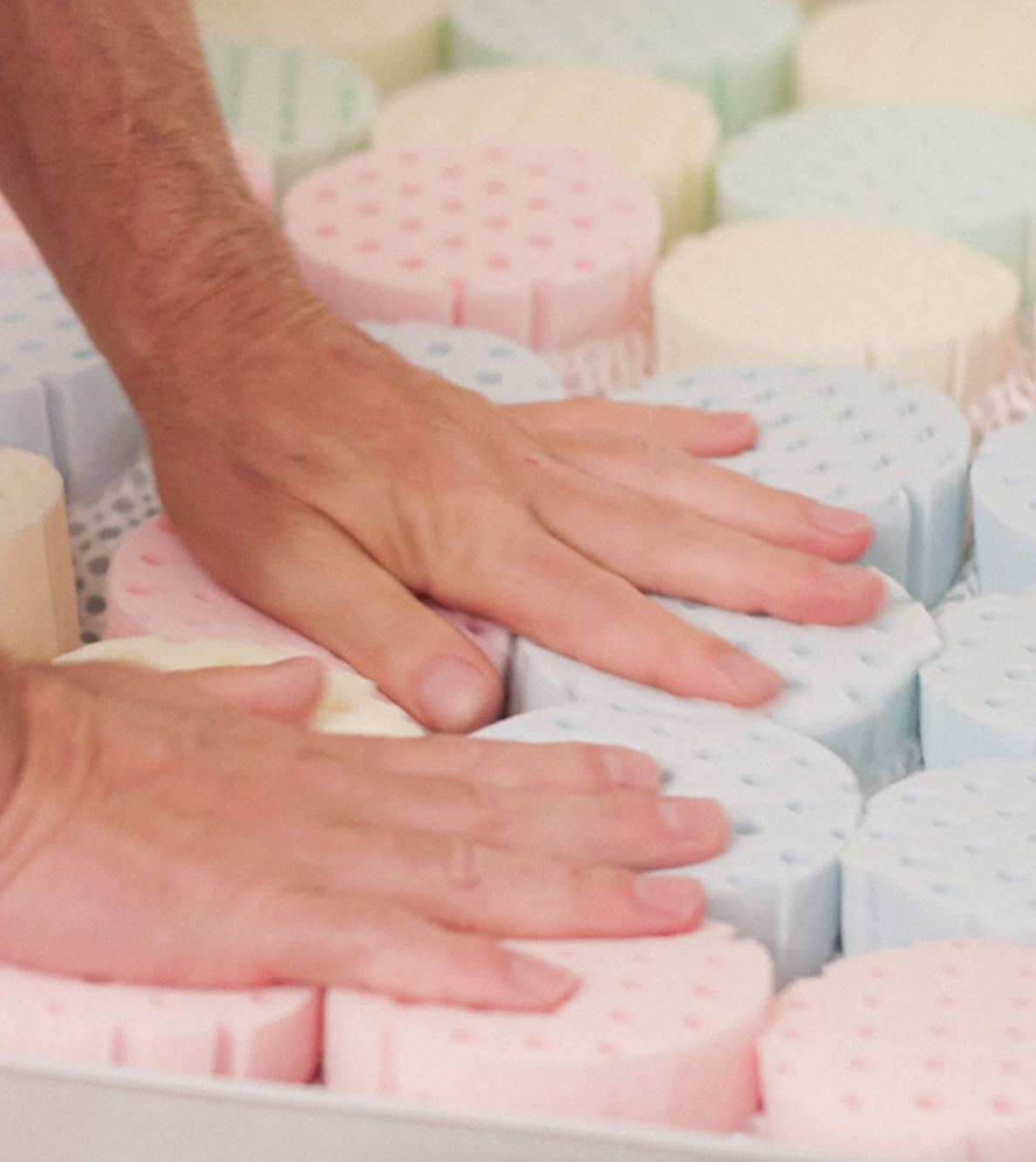 A customizable mattress can rid you of restlessness.
If you often find yourself tossing and turning throughout the night, your mornings can feel rushed and frenzied. Chances are, your bed is the culprit; an uncomfortable bed is nearly impossible to sleep well on. With a customizable mattress, you'll enjoy peaceful, sound rest night after night. Say hello to blissful and revitalizing mornings!
You can finally ease your back and neck pain.
With a Reverie Dream Supreme II customizable mattress, you're armed with tons of our patented Dream Cells that come in four different firmness levels. Maybe you're not sleeping well because your current mattress doesn't offer your body the physical support it needs; with Dream Cells, you're able to move your foam springs around as often as you want. Enjoy cushion where you want it, and sturdy support where you need it.
We've outlined a handy guide here to help you perfectly place your Dream Cells for ideal body support.

A customizable mattress can cater to your and your partner's needs.
We believe that every sleeper is unique. When you invest in a bed with a partner, odds are one party won't be getting optimized comfort. Maybe you prefer a firm upper back, while your partner likes their entire bed to feel like a pillowy cloud. A customizable mattress offers a solution to you both, never making someone settle.
The bottom line: a custom mattress offers you quality and comfort that can't be compared. Ready to start sleeping better? Let's make your bed.