Featured Posts
Aug 15, 2022
Do You Wake Up Tired? Your Bed Might Be The Problem.
Picture this: you open your eyes in the morning, turn off your alarm, and stretch out your arms. After last night's rest, you feel… restless? If you wake up tired in the morning, chances are that feeling of grogginess is going to follow you throughout your day. Luckily for you, this frustrating feeling can be fixed! There's a high probability that your bed's quality is the reason you're waking up still feeling tired, and Reverie is here to help.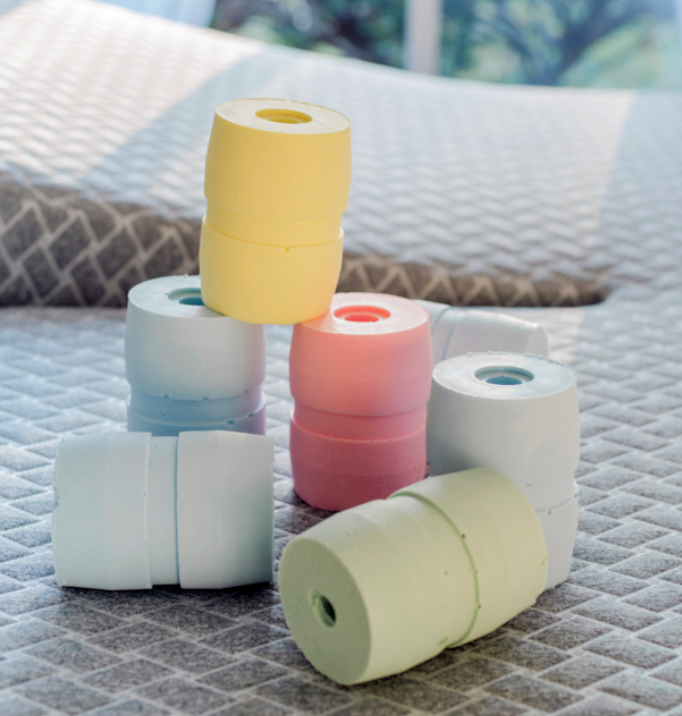 Why am I waking up still tired?
Here's the scientific explanation: For most people, feeling tired when you wake up is the result of sleep inertia, which is a natural feeling you experience as you transition between being asleep and awake. This feeling generally dissipates between 15 and 60 minutes after waking, but it can last longer for some. Sleep inertia can affect our motor and cognitive skills, so it can be frustrating if you have to be alert soon after waking–especially when trying to begin your workday.
How can my bed be the culprit if I wake up tired?
If you're tossing and turning all night long, you're going to wake up tired. Getting anywhere between 7-9 hours of solid, peaceful sleep is recommended for adults. Common culprits of restless sleep typically lead back to a bed that just doesn't suit you and your sleep needs anymore. Lumpy mattresses, weak muscle and joint support, and awkward sleeping positions can all lead you to wake up tired in the morning. If your bed isn't satisfying all of your sleep needs on a nightly basis, it's difficult for your body and your brain to feel properly rested!

How can a Reverie bed help solve waking up tired?
At Reverie, every detail of our sleep systems is designed with you in mind. From fully-customizable automated bases to mattresses you can change daily, we're in the business of good sleep. Our Dream Supreme mattresses are crafted with our patented Dream Cell foam springs, which come in four different firmness levels so you can enjoy support where you want it and cushion where you don't. What does this mean to you? You can say goodbye to the, "I wake up tired" problem, and say hello to customized comfort.
Our revolutionary adjustable bases allow you to sleep exactly how you want, whenever you want. With countless head and foot positions, you own the power to rest peacefully with the convenience of a few clicks.
Ready to start sleeping better? Let's make your bed.