Orders, Deliveries, and Returns
The FAQs below are geared mainly towards customers who have purchased product directly from Reverie via our website or through a Sleep Specialist. If you have questions about a Reverie product purchased through one of our retail partners, please contact the retailer directly.
I'm having technical issues trying to order online. What now?
So sorry. We try our best, but it happens sometimes. If you are ordering a mattress or sleep system, please call 888.888.5990, and we will be happy to help you. Hours are 9 am to 6 pm EST Monday through Friday, with some after-hours service. If you are ordering parts or accessories, please call us at 800.456.7383
We are in the process of upgrading our financing options. Please ask your Sleep Specialist for more details.
I'm putting it all on my credit card. When will it be billed?
Because our beds are custom built to your preferences, we need payment in full upon ordering, like any custom order.
What forms of payment do you accept?
We accept Visa, Master Card, Discover and American Express.
What is your return policy?
We are passionately committed to helping you sleep, so we offer power beds and mattresses that are fully customizable to all needs. Our 365 Promise reflects our mission of great sleep. Due to the extensive commitment behind this promise, as well as the extreme customizability of our beds, we do not accept returns. *Please note: sleep systems purchased at Costco are subject to the Costco return policy.
How do I check the status of my order?
If you ordered your Reverie product from a retailer, please contact the retailer you purchased from. For orders placed on Reverie.com or through a Reverie Sleep Specialist, please call Customer Care at 800-456-7383. or email customercare@reverie.com.
What is your delivery area?
We deliver in the U.S., within the 48 contiguous states. To find a retailer that carries Reverie product, visit the Stores section of our website.
How long from the order date will it take my bed to be delivered?
If you ordered a sleep system or mattress directly from Reverie, your order will take 4-6 weeks to arrive at your home. We will keep in touch and let you know once the product has been made just for you, when it is ready to ship from our warehouse and of course, schedule a delivery time that is convenient for you. If you are ordering a power bed/base from a retailer, delivery should be within two weeks, often sooner. Consult your retailer for details.
Why is there a lag time for delivery of my bed?
Our mattresses are custom built, which means we hand-configure the firmness of your mattress on both sides according to your wishes. We are not a ginormous conglomerate; we make our beds with care and personal attention to your specs, as agreed upon when you order.
What do I have to do to prepare for delivery?
This is very important. Please remove your old bed and ensure there is more than enough space to accommodate the dimensions of your new sleep system. There are also certain clearances we need to get into your bedroom or up the stairs. Check out our detailed delivery guides here. If you have questions, please call us at 800-456-7383.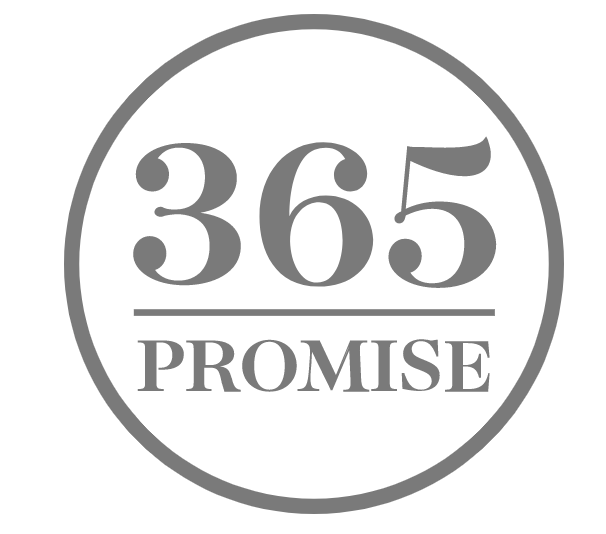 If you're just looking for a bed, we're probably not for you. You came to us for something much more valuable. You want to improve your health and your life by getting the restful sleep you need. Here's our commitment to you.*
We have designed the most customizable bed on the market. Over the next year, we'll pull out all the stops to ensure your comfort. During that time, you will have unlimited access to our service department and our Sleep Concierge, to help with customizing your mattress further if needed. Your mattress comes in a firmness configuration based on a consult we do when you order. Once it arrives, occasionally the firmness pattern needs further tweaking. We promise to work with you via phone or email to customize the firmness until it's perfect for you and your partner.
Due to this extensive commitment, as well as the extreme customizability of our beds, we do not normally accept returns. However, if you need additional peace of mind, we do offer a Mattress Return Option that you can purchase for $99 at the time of your original order. It allows you to return the mattress within the first year for a 25% removal fee. Please note that power beds, linens and accessories are not returnable.
Other companies mostly offer exchange. That's inherently inconvenient and wholly unnecessary with our customizable bed. So we decided to avoid the hassle and just work with you to make it right. We view great sleep as a journey that we take together, and look forward to getting started.
*Reverie 365 Promise and Mattress Return Option only valid when you purchase the DSI or DSII sleep systems or mattresses direct from Reverie.